Simplify the processes of your organization
Simplify the processes of your organization
Simplify the processes of your organization
Simplify the processes of your organization
FileLinx is a no-code software platform that helps organisations to structure data, files and emails and robotise business processes without having to know how to write code. The advantage of FileLinx is that you can merge applications into a single application at lightning speed, allowing you to work more efficiently and save costs.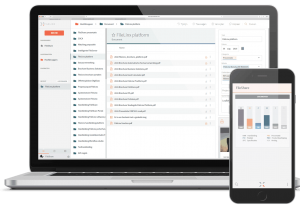 Connects seamlessly to your organization
All of your information easily accessible and presented in a clear manner and to your specifications. Integrate simply with other systems, scale flexibly and adapt to every change in your organization.
Streamline your processes
Simplify for yourself and your team. Your team can easily plan, execute and provide feedback on tasks. And you instantly get insight in pending and completed tasks.
Easily find, share and edit
Centralized storage for all files and information in your organization. Link emails, documents and images to relations or projects. Find, edit and share information easier than ever, from wherever you are.
Your need is not unique.
But the solution is.

You or your partner has the knowledge of your business processes. FileLinx has the software platform. We do not determine how you should work, but you model how you work by using our software platform.
The FileLinx platform is unique in its kind, because we combine building applications and business processes in a no-code platform and an ECM (Enterprise Content Management) or DMS (Document Management System) on one platform. By default, FileLinx's Intelligent FileServer (IFS) is provided as the basis for storing and generating your documents and emails.
Develop super-fast applications
With FileLinx's no-code software platform, you can develop business applications at lightning speed. The platform is unique because it allows you start with one of the ready-made business solutions and convert it into your business solution in an instant.
Partners
Developing your own application takes time, which is why we are happy to connect you with one of our partners. They have the knowledge and experience to serve you adequately.
No-code software platform
FileLinx has been working on a unique software platform for the past 20 years. It allows you to easily develop applications and structure documents.
You develop applications yourself in the software platform, with or without a standard business solution as a basis, including the underlying business process. You have everything under your own control in the various studios of the platform. The platform consists of the following components:
DigiData recognises specific information in emails and documents. This way you can easily retrieve the information, without having to fill in all kinds of labels. We can recognise data on invoices, postal items, emails, project documents, personnel files and declarations, among other things.
The data model of a CRM solution is different from a project solution. In the modelling studio itself, you click the fields and layout together on the "what you see is what you get" method. Immediately view the result of your work, discuss this with your users and adjust if necessary. The advantage is that you can choose a different format for each type of application, without losing recognition.
In the permissions studio, you determine the permissions for each user group, so that you can control who is allowed to see what.
After the data model and granting of permissions, the underlying process of the application is yet to be determined. The workflow studio can automate endless tasks for you, such as appointments in your calendar or sending email alerts. You can also add a manual action. For instance, approving a quotation or invoice.
Virtually every process involves a document or email as input or output. The strength of FileLinx is that you always have one original and one version of a document and that you can securely store, share and collaborate on documents. Take a look at our DMS business solution for all features. Your invoices, quotations, reports, contracts, project documents and all other documents are securely stored on the software platform.
After storing data, adding labels, linking documents and emails and workflows, FileLinx finally converts this information into usable Key Performance Indicators (KPIs), reports and lists to support the daily work of users. These reports can be (automatically) shared internally and externally, sent as a reminder or pinned to the dashboard as a tile. 
FileLinx is the specialist in creating links with different systems to exchange data and avoid duplicate data. This way we can bundle all known data from, for example, your ERP/financial system and Microsoft Exchange.
From retrieving creditor data or customer cards to coding invoices in the right cost centre. No link is too crazy for us.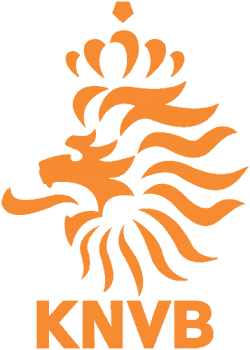 De KNVB zocht een systeem om de gegevens van alle geregistreerde scheidsrechters in te beheren. De oplossing was verrassend simpel.
Van maatwerk naar standaardsoftware van FileLinx.
FileLinx is onmisbaar ons bedrijf. Dankzij FileLinx hebben we een flinke voorsprong op onze concurrenten.
Als een manager met een leverancier strategisch overleg heeft, dan willen we hem kunnen voeden met gerichte informatie.
Wij hebben uiteindelijk voor FileLinx gekozen omdat die software ons de meeste flexibiliteit bood.
Met FileLinx implementeer je je eigen werkmethode in de software.
Door FileLinx wordt informatie toegankelijker.

Het keuren van partijen grond verloopt via een strak protocol voor elke stap. Een paar jaar geleden klonk echter steeds luider de vraag: kan dat niet sneller en efficiënter?
FileLinx zorgt met automatische matching ervoor dat we tijd overhouden.