An image says more than 1,000 words
In collaboration with healthcare organisation 's Heeren Loo, FileLinx and partner Veenman have developed a solution to add photos and videos to an electronic client file (ECD) quickly, safely and easily.
GDPR-proof, because no images are left behind on your device
Connection to any EPD/ECD is possible
Better and more efficient mutual communication and care provision
Our team of specialists will support you with advice and setup of the application
Fast, secure handling of images
In practice, proper security of confidential personal and client data is proving to be a tough challenge for many healthcare organisations. Subconscious behaviour often results in so-called "stray information". This also applies to images.
Previously, if the photo or video was uploaded to a client file, images could remain on the device. This is an undesirable and unacceptable situation, which ends once and for all with the Secure Online Camera Application (SOCA) solution.
With the SOCA solution, the images are streamed directly to the cloud and not stored on the device with which they were recorded. Healthcare professionals are able to quickly consult with each other based on the images about analyses and the determination of a thorough follow-up treatment for the benefit of the clients.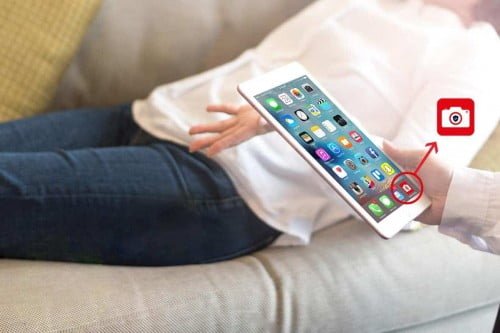 Employees get a special camera app on their device and a secure external storage space that only the app has access to (a so-called cloud film roll). All access, upload and other actions on the stored material are logged. What is kept in the log can be configured as desired. In the cloud, the footage ends up in a secure temporary storage.
Here they are classified by the person who recorded the images and linked to the corresponding client files via client numbers. The images are only visible to those who are authorised to view the client file. SOCA is not a stand-alone app, but is based on proven technology and integrates effortlessly with any infrastructure.
Linking to any EPD/ECD is possible
Below are a number of systems that can be linked to. This list is not exhaustive as our SOCA solution can be connected to any EPD/ECD system.
Cerner
Chipsoft (HiX)
Epic
Nexus
en meer…
Cura
mijnCaress
ONS
QIC
en meer…

Arnoud Vaanholt, Healthcare Information Manager of 's Heeren Loo: "An image says more than 1,000 words. With the camera application developed by Veenman and FileLinx, we are able to quickly and securely record and share images – photo and film – for the benefit of our clients. This innovation also ensures that our healthcare professionals are able to analyse and advise on further treatment even faster. The images are in a safe place and are only accessible to those directly involved and authorised. Our aim is to increase the quality of care and to ensure that the information is recorded securely, and we are now taking good steps towards this".
Wondering how the solution works?
Capturing emotions and unexpected situations cannot be planned, it is important to act quickly.
Do you want to know how the application works in practice? Download the brochure and see how fast and simple SOCA works step by step.
Want to know more about how we can help you?
Do you want to know more about this solution? Fill in the contact form below and we will contact you as soon as possible.