Relation management and sales
Projectmanagement
Marketing
Services
Finance
This business solution contains predefined functionalities. Do you need more flexibility? All our business solutions can be customised to your wishes.
FileLinx makes the difference and creates the best of 3 worlds
To file documents and email in an organised way it is necessary to attach them to Relations and Contacts. Our CRM business solutions ensures your relations get the attention they deserve. Often enough files are kept in different IT systems where it is not clear what is related and or misses. In our CRM automized workflows can be set so notifications are sent when action is required.
Relations management
Partnermanagement
Communication
Marketing
Forecast
Quotations
Orders
Customer Files
Projectmanagement
Service
Customer files
Templates and merging
Drag and drop files and emails
Secure documents
Work at documents in groups
Share documents and files
Always online
Archiving functionality/record management
Comply AVG (GDPR)
Central dashboards
Listing of workrelated actions
Actionbuttons and authorisations
Processstandardisation customized
Tasks synchronised with Outlook
Emailalert
Chatting
Timelines (audittrail)


Search through all company info in one go
Be in control
over leads,
prospects and
customers
FileLinx has connections to more than 70 ERP/Financial systems
Happy customers and users
Register strategies and live up to them
Improve quality
More loyal customers
Direct cost reduction
Improve cooperation between departments
Automatic alerts on expected action
Eliminate different software packages and shadow IT
Never loop hard for information
Your personal CRM in a few days
No high implementation costs
Real 360 view customer insight
Integrated AVG-proof DMS
Integration with Microsoft Office (365)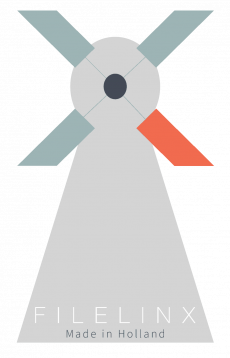 CRM is created in the no-code FileLinx platform. Modifications and new processes can be added in no time.
Start small and grow with it
You can start structuring your relationships and data in CRM, but you can also add ready-made Business Solutions.
Think of fileserver, automatic invoice processing, purchase to pay, project management, customer portals etc.
We are happy to help you make the right choice.