FileLinx has been around for 20 years, and many customers have joined us in those 20 years.
Read below the different customer cases and how we have helped them.

'FileLinx offers a tailor-made tracking system, it is user-friendly and flexible and a rapid implementation could be realised.'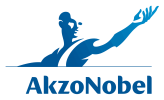 By moving the custom software to the standard FileLinx solution, we get a better grip on the changes to the future and the model is much easier to manage and support.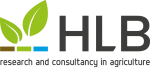 "We ultimately opted for FileLinx because the software offered us maximum flexibility."

"FileLinx is indispensable to our company. Thanks to FileLinx, we have a considerable lead over our competitors".

"Attempts had already been made to digitise the procedures, but these were often part of the process, and that often got bogged down. Now, lot inspections are carried out uniformly from start to finish via FileLinx".
"If a manager has strategic discussions with a supplier, we want to be able to feed him targeted information."