AkzoNobel is a leading global paints and coatings company and a leading producer of specialty chemicals.
The head office is located in Amsterdam in the Netherlands, and employs approximately 45,000 people in 80 countries. The portfolio includes well-known brands such as Dulux, Sikkens, International, Interpon and Eka.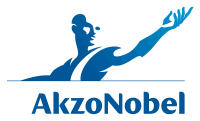 AkzoNobel uses a custom application called Car Refinish Label Application (Carla) for the global management of product labels for paint packaging, such as cans and bulk packaging.
From customisation to standard software
The application has been converted to FileLinx's standard software in which FileLinx screens are modelled as much as possible as they are currently available in Carla. The move of customised software to the
standard FileLinx solution gives AkzoNobel a better grip on future changes and is much easier to manage and support.
FileLinx is ideally suited to maintain the functionalities of (custom) applications
and at the same time have standard software that can be adapted effortlessly, because the software can be
modelled.
It's not just about flat field information. There are also many 'business rules' in the application. When a field is populated in a certain screen, the value is checked, calculated and workflows start on it to be able
to fill in the next steps (fields). These functionalities also had to be preserved as much as possible.
The software communicates with other ERP systems and databases in the network with input and output. This
communication is taken over one-to-one in FileLinx.
Fortunately, FileLinx has the options, including modules for configuring workflows, dashboards and an extensive rights model.
Thanks to the switch to the FileLinx software, the software now remains up-to-date
for subsequent Windows and SQL database versions. There is no need for individual adjustments to the custom software after a new Microsoft patch or, for example, a browser update.