Omoda is a family business founded in 1875 by the Verton family. Where in the past shoes were delivered by horse and cart , nowadays many brands of shoes are available online and are delivered by another supplier.
In addition to the successful webshop, Omoda also has 21 physical stores And can call itself the best shoe retailer in the Netherlands.
Omoda has already won quite a few prizes, such as the Home Shopping Awards 5 times in the shoes category.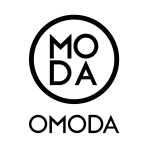 "We were looking for a good invoice recognition system for our expense reports. We compared several providers and FileLinx came out on top," says Bianca van der Werf, Finance & Control assistant at Omoda.
Omoda works with ERP system Afas Profit and with an AS400 system. It was important that the software could connect to this. Omoda also wanted a quick and easy system to take work out of their hands.
"Every season, an awful lot of shoes, bags and accessories arrive at Omoda. There's really no way to check all of this manually. It takes a lot of time and mistakes are easily made", saysBianca.
"We chose FileLinx because they linked upwith Afas Profit and were able to fully automate our invoicing process. The matching process also saved us a lot of time.
Omoda uses DigiData, software from FileLinx. DigiData ensures that invoices are processed automatically. The cost invoices are automatically matched with the order invoices using DigiData. At Omoda, 80% of the lines go well. This takes a lot of work out of your hands. The remaining 20% is processed manually, where it used to be 100%.
In addition, the link with Afas Profit ensures that all data is incorporated.