Probiblio is the provincial support institution for the library sector in the provinces of North and South Holland. They provide support by, for example, taking over the payroll administration, providing logistic solutions, or by providing strategic advice in areas such as business operations, marketing, communication, market research and innovation, specifically for the library. In this way, Probiblio supports libraries to optimally fulfil their unique role in society.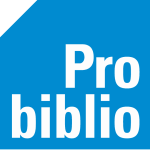 The problem was that purchase invoices were not digitised. Purchase bookings were also entered into the system manually.
FileLinx has ensured that ProBiblio now receives and records all invoices digitally using DigiData in an efficient, definite and user-friendly manner. "We now book directly in the Interfere application, as a result of which the booking including the invoice enters the Profit workflow as a PDF. We work for and with different customers in different environments. All their wishes can be provided through collaborating and linking with AFAS Profit/FileLinx".
"To have DigiData running like Saas is perfect, we'll never have problems with availability and performance again. Management responsibilities are clearly separated and we no longer have to worry about technical issues or labour-intensive management tasks".
FileLinx will have its own Peppol Access Point as of 1 January 2019. Via the Access Point, we can easily and securely retrieve e-invoices (xml) from the already linked 150,000 suppliers. 100% digital and secure by using the Peppol network. This enables us to process all formats such as UBL, XML, PDF, etc.
"We look forward to the UBL development in the coming period with great interest. At the moment, it appears it is in disarray with providers, because the government is going to enforce and maintain a connection to the Peppol network. I notice that there is a lot of erroneous information going around and that many companies are looking for the right approach. We are in close contact with FileLinx regarding the issues and possibilities. We are confident that together we will reap the benefits of this development for our organisations and customers.
"We've been a FileLinx customer since 2009. The close collaboration with AFAS, the good references and the functionalities available in the solution they offered have made FileLinx our choice".
"We have been working together for years and the collaboration has always gone smoothly. Most of their employees have been working there for years, just like ours, and that makes it easy to build up a pleasant bond and efficient collaboration. We know every organisation and their customers / solutions very well, which means we can switch quickly and work with trust.
"FileLinx is recommended for other companies. Especially due to the experience and quality of the organisation and its employees in terms of the maturity of the solution(s) and the connection. "